COVID-19 Blog
FGLI COVID-19 Stories
COVID-19 has greatly impacted many people around the world, especially first-generation and/or low-income (FGLI) students. With this special edition COVID-19 blog initiative, Rise First hopes to achieve three key objectives:
raise awareness of the challenges FGLI students are experiencing during this unprecedented crisis,
provide a platform for FGLI students to share their stories,
offer support to the best of our ability (through financial assistance and a curated COVID-19 resources list)
Rise First is honored to be able to provide a platform for student authors to opt-in to sharing their heartfelt and inspiring experiences with others so that no one will feel alone during these trying times. The inspiring stories published here are unedited to fully reflect each author's voice. They are weaved together by common threads of determination, hope, and a sense of community - we truly are all in this together.
The students named in the blog entries below have opted-in to display their bios and have provided headshots for publishing.
Posts from students at Alaska Christian College
---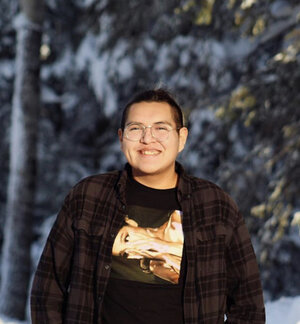 As a first-generation student in my family I was deeply saddened as the semester drew to a close earlier than expected because of COVID-19. I had grown attached to many of my fellow students on campus and for me to say bye so quickly was a hard thing to do. I was loving campus life because I was able to get off the reservation and be at a place where you're surrounded by people who struggle with the same thing as you do back home but they're there for you and want to see you succeed! When the news was brought to students I couldn't help but cry. I did not want to go home or leave the friends I've gotten to know over the past two semesters. It was expected to leave but not so soon. What made it worst is that the day we were being rushed home was the day of my birthday. Hopefully I'll be able to continue my hard work online and keep my connections with friends who are home.
I'm grateful for the family who's allowed me to move in with them instead of going home. So far, it's been hard on me emotionally but in the end I hope it all works out!
---