COVID-19 Blog
FGLI COVID-19 Stories
COVID-19 has greatly impacted many people around the world, especially first-generation and/or low-income (FGLI) students. With this special edition COVID-19 blog initiative, Rise First hopes to achieve three key objectives:
raise awareness of the challenges FGLI students are experiencing during this unprecedented crisis,
provide a platform for FGLI students to share their stories,
offer support to the best of our ability (through financial assistance and a curated COVID-19 resources list)
Rise First is honored to be able to provide a platform for student authors to opt-in to sharing their heartfelt and inspiring experiences with others so that no one will feel alone during these trying times. The inspiring stories published here are unedited to fully reflect each author's voice. They are weaved together by common threads of determination, hope, and a sense of community - we truly are all in this together.
The students named in the blog entries below have opted-in to display their bios and have provided headshots for publishing.
Posts from students at Colorado College
---
The global pandemic we are facing has interrupted nearly every facet of our lives. The need to return home for the remainder of the academic year came as a surprise. Upon arrival to New Mexico, it was clear that our state was much less prepared for the COVID-19 outbreak than Colorado, from which I had just departed. Immediately it became apparent that those of us living in low-income families would need to mobilize our communities to act quickly, safely, and mindfully in order to ensure the health and safety of all individuals. First, we communicated the severity of the situation to high risk community members, such as the elderly, and helped them prepare for an early lock down as we knew the state would not be mandating a stay-at-home order for at least another week (despite an increasing number of confirmed cases). Then, we designated shoppers who could purchase and deliver groceries to these individuals as needed. Finally, we established closed friend groups in order to limit our potential of becoming vectors while avoiding total self-isolation.
Witnessing our community's capacity to self organize was incredible, and inspired hope for a democratic future in which the people, not the corporations, operate our society, responding to situations as they develop, and ensuring the best possible outcome for ALL
---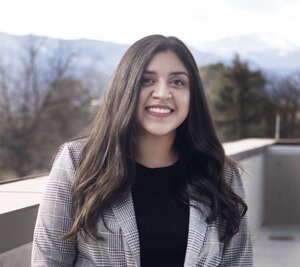 Since I first stepped on Colorado College's campus in August of 2016, commencement has been the moment I have been working towards. I am devastated that my family, including my siblings, will not be seeing me walk across the stage in two short months from now. Commencement was my motivation when I felt like giving up. It was a reminder that all the late nights, the feelings of not belonging, and the tears would one day be worth it. I knew it would be worth it because my nieces and nephew would have seen someone they know, and they identify with, reach a milestone that they too would be able to accomplish. I knew it would be worth it because my Mexican immigrant parents, who came to this country in search of a better life for their three kids, would have been able to see their dream materialize at my commencement.
While there's little to do about the cancellation of commencement due to COVID-19, I find consolation in the reminder that I have accomplished so much during my four years at Colorado College.
---
The CDC recommends that we wash our hands for twenty seconds, but I spend more time washing them as I think of home. My parents, who lack a college education, who also barely graduated from a high school in a third world country have now come across one of their most troubling times. As restaurant servers, they live off the tips they receive from their customers. The wage of servers lies below the minimum wage, but despite these obstacles, the coronavirus has drastically affected their lifestyles and even mine. They work in Hartsfield Jackson International Airport which exposes them to people who have traveled across the globe. They stand all day from noon till ten at night to greet and serve customers. Even if no one shows up due to the virus, they're still there standing. Every day and every night, they use public transport to get there and back, a round trip of 3 or more hours. Fortunately, their company allowed them to stay home, but recently my father had developed symptoms. A consequence that was bound to happen if my parents kept going to work, and that consequence has prevented me from seeing my family again—all I can do is send regards and prayers.
As I rinse away the soap, I also wish I could hug in tears letting them know the worst is to pass, though social distancing is something I must prioritize if I truly love my parents. Until then, my hands will remain clean but away from them, hoping that I don't become something they have to worry about, hoping that I don't become a statistic as well.
---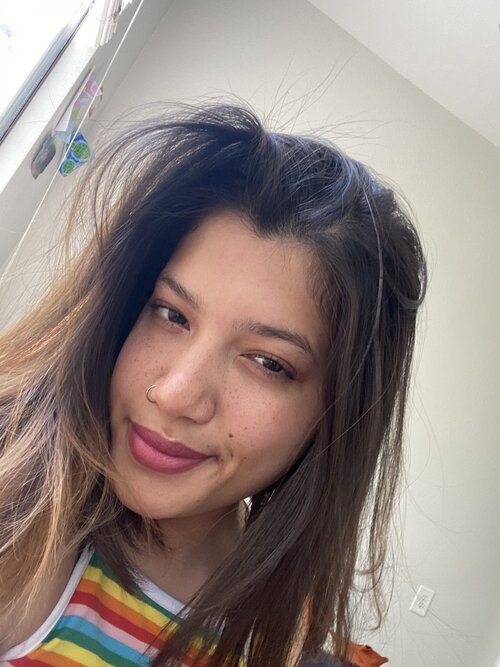 I am not scared of the virus, I'm scared of sleeping on the street. I'm not scared of the virus, I'm scared of not being able to buy food, running out of clean clothes, and passing out from dehydration or heatstroke. I am not scared of the virus, I am scared of losing myself in grief and being unable to cope with all the different things that are happening to me right now. Three weeks ago, my boyfriend killed himself. In the midst of the trauma and shock from seeing that, I was told I had to leave campus and go back to Phoenix where I am homeless and jobless. Upon arriving, I felt the most insurmountable sensation of hopelessness I have ever experienced. I had made it out, I was going to a prestigious college, finally had a bed to sleep in, a job, three meals a day, and a troubled but very loving boyfriend. In a matter of days, my whole life crumbled beneath me. I cannot even describe the emotions that course through me everyday, the flashbacks and the fear of what's yet to come. I am not scared of the virus, but the effects of it are tearing me apart. I share this not in hope of receiving pity or sympathy, but in hope of helping people be grateful for what they do have. I'm currently staying at my mom's boyfriend's house, and though it might only be for a couple days, I still appreciate the simple fact that I have a roof over my head. It can always be worse, and in these trying times the only way to stay afloat is to be hopeful, grateful, and resourceful. I am strong, I am brave, and I am confident that I will get back to a good place, no matter how soon. I am willing to put in the work, again, and I know eventually it will pay off.
---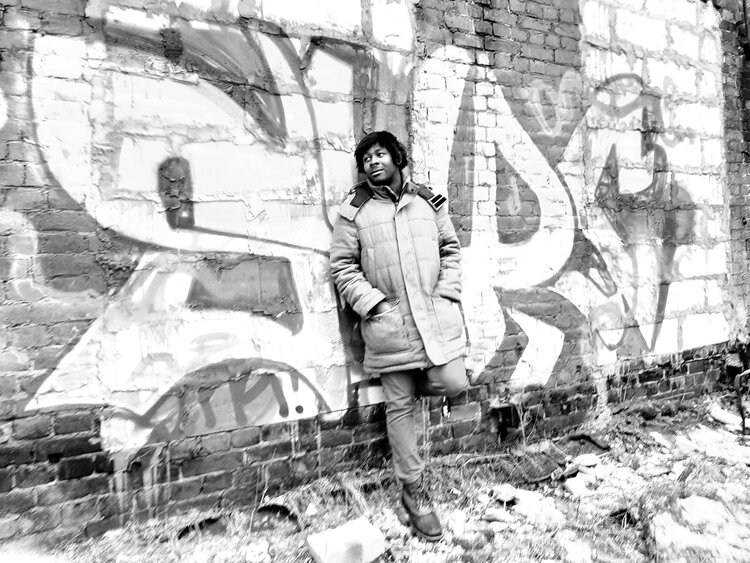 It was around 4 Monday morning, March 16. I needn't put the year for everyone will remember this pandemic within our lifetimes and onwards. I merely got up to use the restroom. There was a lot in the back of my mind; the cancellation of the program was the last thing I thought would happen. As I walked back to my room, I checked my phone as I always did see what was going on in America. It was more information about how America was poorly handling the pandemic now that it was in the country. I swiped left at the news notifications as well as twitter and Instagram notifications. I came across my email, and I expanded the list on them. I saw that there was one from CIEE, so I swiped away all other emails and extended the CIEE email. Once I saw the subject line, I immediately unlocked my phone and read the email. As I continued reading the email, tears were streaming down my eyes as a mixture of rage and sadness swelled within me. The head office in America was canceling our program. America had over 10,000 reported cases. Russia only had 49 then. Going back was putting myself and my friends' health in jeopardy. We were safer in Russia.
I immediately texted everyone in our group chat, Slav Squad. There was one girl who was up, and she was just as upset as we were as well. We stayed up until we needed to get ready for class. I did not even feel like going to class. We had three unexcused absences, and I was very tempted to use one of them; I was so lethargic. But I then realized that it might be the last time I may see my professors in Russia, so I was going to go for them. As time passed on, I was thinking about everything.
---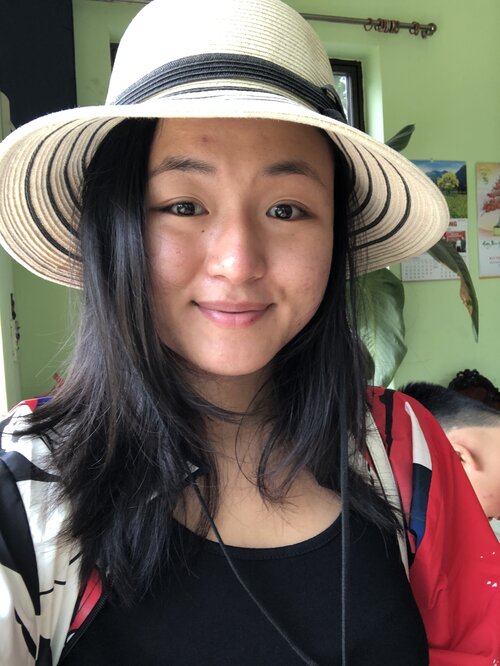 I am writing to you from a mass-quarantine camp on the outskirt of Ho Chi Minh City with 1000 of us living in together in two big yellow buildings.
My family currently has no income with only my mom as our source of income. My mom, a nail technician, got laid off last week because all nail salons in Seattle were forced to shut down. Before the shut down, she had not gotten a lot of tips/income from her job because people were self-quarantining at home. Our rent every month is $2500 and she is running out of funding options to pay for rent, groceries, and keep the lights on.
---