COVID-19 Blog
FGLI COVID-19 Stories
COVID-19 has greatly impacted many people around the world, especially first-generation and/or low-income (FGLI) students. With this special edition COVID-19 blog initiative, Rise First hopes to achieve three key objectives:
raise awareness of the challenges FGLI students are experiencing during this unprecedented crisis,
provide a platform for FGLI students to share their stories,
offer support to the best of our ability (through financial assistance and a curated COVID-19 resources list)
Rise First is honored to be able to provide a platform for student authors to opt-in to sharing their heartfelt and inspiring experiences with others so that no one will feel alone during these trying times. The inspiring stories published here are unedited to fully reflect each author's voice. They are weaved together by common threads of determination, hope, and a sense of community - we truly are all in this together.
The students named in the blog entries below have opted-in to display their bios and have provided headshots for publishing.
Posts from students at Oregon State University
---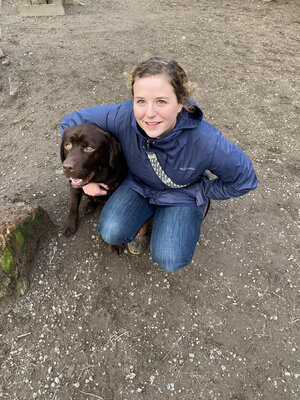 My entire world has been flipped upside down from the impact of Covid-19. My very best friend, my mom, has been ill for almost a month and has been in the ICU on a ventilator for the last two weeks. My grandfather-in-law was hospitalized for a week then miraculously released. Meanwhile, my father has been left to care for his 94-year-old mother-in-law. But because they were exposed to the virus, they were quarantined for 14 days. So while my mom texted me at 4AM that she might not survive and told me exactly where her jewelry was hidden in case she never woke up to tell me, I was alone. My entire family was separated from each other during the worst several weeks of our lives. Visiting my dad and grandma meant waving at them from the other side of a sliding glass door.
Earlier this week we got a call from the hospital and said that my mom's body was shutting down and was probably not going to make it. I remember losing my mind to the point where I couldn't think. I kept shaking my head and telling myself to wake up because I honestly thought I was in a nightmare. My husband picked me up off the floor, got me dressed, and drove me to my dad's house because fortunately his quarantine had been lifted that same day. This week has been much more manageable because we have been able to be together. We cried together as members from the church congregation sang for us on the porch. We prayed together. We've eaten meals together.
---