COVID-19 Blog
FGLI COVID-19 Stories
COVID-19 has greatly impacted many people around the world, especially first-generation and/or low-income (FGLI) students. With this special edition COVID-19 blog initiative, Rise First hopes to achieve three key objectives:
raise awareness of the challenges FGLI students are experiencing during this unprecedented crisis,
provide a platform for FGLI students to share their stories,
offer support to the best of our ability (through financial assistance and a curated COVID-19 resources list)
Rise First is honored to be able to provide a platform for student authors to opt-in to sharing their heartfelt and inspiring experiences with others so that no one will feel alone during these trying times. The inspiring stories published here are unedited to fully reflect each author's voice. They are weaved together by common threads of determination, hope, and a sense of community - we truly are all in this together.
The students named in the blog entries below have opted-in to display their bios and have provided headshots for publishing.
Posts from students at University of Chicago
---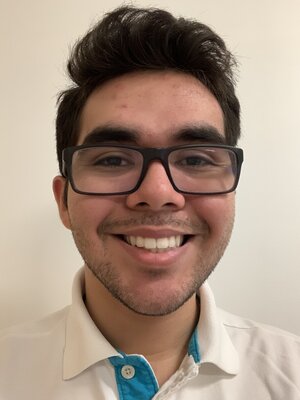 On Thursday, March 12th, The University of Chicago Administration sent out an email ordering that all undergraduate students leave campus by March 22nd. Baffled, I ran to my lounge and found that it was filled with other students equally as freaked out as I was. I was met with laughs, sobs, problems, and solutions. I was so settled in with life in a dormitory and living away from home as everyone else, and suddenly everyone's lifestyle was to change within 10 days. I've had a few international friends who were unable to return home since The Department of State has issued a Global Level 4 Health Advisory. Students who could not leave were frightened of the thought of not having a stable food source with all dining halls closed. I was to leave all of the friends I made in the past year within a week and a half, too little time to say goodbye. I did share many of the same sentiments toward the situation as other students, understandably. But there is truly something more unique and morose about the FLI student experience during these troubling times.
This entire epidemic has put safety and health above academic performance by a long shot. For the first time in a long time, I suddenly forgot about my academics and focused on helping myself and as many people as I could with moving out of the dormitory. In the back of my mind I knew that finals were supposed to be next week, but my logic told me that grades can be fixed at a later time, but your life only has one shot. This created a very interesting paradox within myself, since I was taught at a very early age to keep working hard no matter the circumstances, hence why I am at university. But this epidemic totally blew everything out of proportion, and I understood my health came first. There was no way I would be able to move my whole life from one place to another within a matter of days while still focusing on academics. Professors soon came to realize this as well and made finals optional, and so my gut feeling was right.
---
After the rest of our academic year was canceled, the main thing that I was plagued with was uncertainty. I could see it all around me at school: one day, we were told that everything would proceed as usual, just with limitations on larger gatherings; not even a full day later, we were told that our school was closed for the quarter, that classes would be online, and that we had to vacate the campus within the next eleven days. Panic ensued throughout the student body, partially because we found this information out via an info leak through the school newspaper rather than from the administration. Some students were changing their flights to leave as soon as possible. Some students were looking for apartments or applying for the limited emergency on-campus housing because they couldn't go back to their homes out of precaution or due to travel restrictions; others were doing the same thing because they were homeless, they were trying to escape toxic households, or they weren't sure if their family could afford to have them back.
I was one of the lucky ones because I live close to the university that I attend, which meant that I was fortunate enough to not have to worry about paying for a plane ticket, storage, or an apartment; however, having been in college for the past few months meant that my family had grown accustomed to having four people to feed instead of five. Usually, this wouldn't worry me as much as it does now but given the fact that many businesses and other locations are closing due to the pandemic, I grew unsure as to how my family would be affected. My father is the sole provider of income for my family, and his hours were slowly getting cut more and more; with mandatory shutdowns and shelter-in-place systems taking place, this sudden drop of income is alarming for a family that was already living paycheck-to-paycheck.
---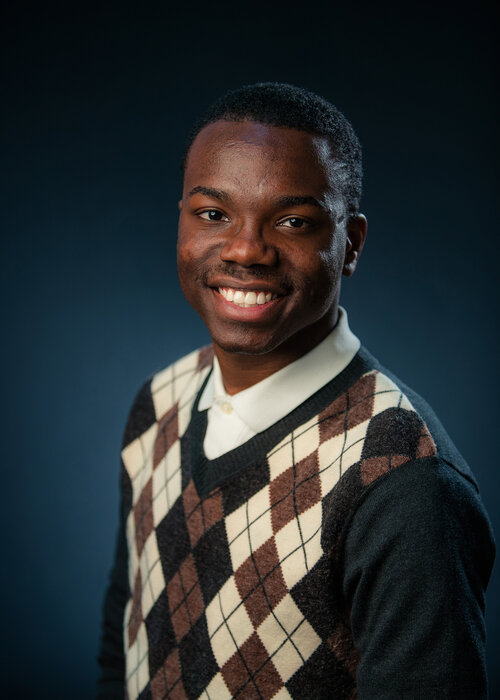 To having my Public Policy trek to DC cancelled, my on-campus Spring Quarter upended, and my prospective summer internship compromised, I know what it feels like to have every opportunity you worked for seemingly eradicated in an instant. I also know that even as an FGLI student I am still rather privileged to be attending such a prestigious university like the University of Chicago. That said, I worry about my parents, who risk themselves working with the elderly and are staring down job loss. I worry about my sister, who is prone to illness and faces similar school-related turbulence. I worry about my community members, who face food insecurity, social isolation, and a lack of access to healthcare and treatment. As a FGLI student, I worry beyond myself because too many stand by and with me.
Despite the worry that threatens to overtake me, I can only hope and persist.
---