COVID-19 Blog
FGLI COVID-19 Stories
COVID-19 has greatly impacted many people around the world, especially first-generation and/or low-income (FGLI) students. With this special edition COVID-19 blog initiative, Rise First hopes to achieve three key objectives:
raise awareness of the challenges FGLI students are experiencing during this unprecedented crisis,
provide a platform for FGLI students to share their stories,
offer support to the best of our ability (through financial assistance and a curated COVID-19 resources list)
Rise First is honored to be able to provide a platform for student authors to opt-in to sharing their heartfelt and inspiring experiences with others so that no one will feel alone during these trying times. The inspiring stories published here are unedited to fully reflect each author's voice. They are weaved together by common threads of determination, hope, and a sense of community - we truly are all in this together.
The students named in the blog entries below have opted-in to display their bios and have provided headshots for publishing.
Posts from students at Yale University
---
I was looking forward to May: to when I could graduate as the first-person in my family, as a proud, motivated DACA-mented Latina. I was ready for the upcoming weeks spent with my friends before they scattered around the globe, the last chances, and the in person goodbyes. But that was before schools were closed, my city went into quarantine mode, and my mom lost her job. Now I find myself looking at a full course load, a daunting senior thesis, and the vulnerable task of finding a job to help my family financially. It's stressful to say the least. My three younger siblings were sent home as their high school and elementary school was canceled, leaving us all six of us to rely on one income.I feel the panic in my household as the numbers rise, and the news says it will be months before any relief, and it makes us question if we can survive months without a source of income, and whether me going to find a job will put me and my family at risk for getting infected.
But for now, we are better than most. We have our health and for that I am grateful. Although I am far from friends, I still feel supported.
---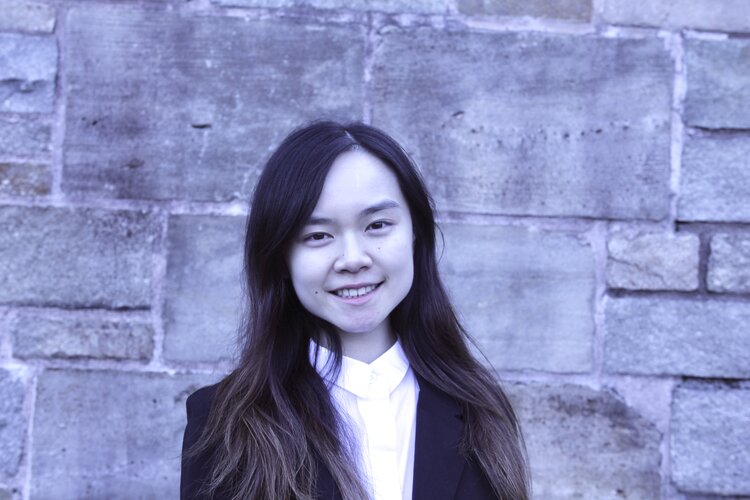 After packing three shirts and my organic chemistry textbook into my ripped backpack, I took a step outside my residential college and looked around. Breathing in the cold, spring air, I welcomed the sight of my parents, urgently gesturing me towards the car. Spring break had just begun, and I had no idea that this would be my last view of Yale for the rest of the year.
From the beginning, every time a financial or health setback has occurred – whether it was my father's unemployment for two years, expensive house repairs or car accidents, or anxieties overtaking my mind – I have only redoubled efforts to come out, not unscathed, but hopeful. Sending cold emails to summer science programs and universities, once difficult, became almost automatic for me, as I sought any and all scholarships for my enrichment without bearing any financial burden upon my parents or newly graduated brother, who also faced student loan debts. In fact, my life was so greatly changed with QuestBridge and matching to Yale.
---