Role Models
People We Admire
Although first-generation college students are the first in their family to attend college, they are not alone. There are many first-generation college graduates who have successfully overcome challenges and risen to leadership in their fields. They share their wisdom, give back to the community and serve as an inspiration to all. Here are some success first-generation stories to share as you craft your own.
The tag cloud filter below makes it easier to find a role model who is most relevant to you.
---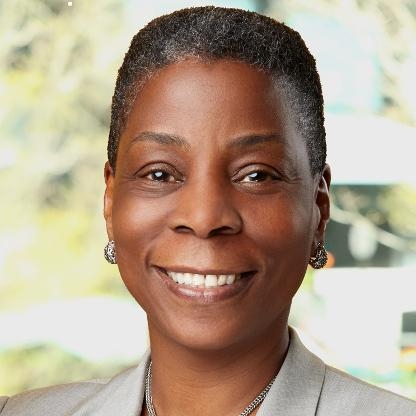 Ursula Burns is the former CEO of Xerox, making her the first black female CEO of a Fortune 500 company. After high school, she attended the Polytechnic Institute of New York University and earned a Bachelor's in Mechanical Engineering. After completing her Master's in Mechanical Engineering from Columbia University, Burns joined Xerox and eventually became its CEO in 2009. Some of her many accomplishments include being named one of the most influential women in 2015 by Forbes, being appointed as a member of the Board of Trustees of the Ford Foundation, and serving as the Vice President of the President's Export Council in 2010.
Burns and her three siblings were raised by their mother in a Manhattan low-income housing project. In order to have Burns attend a Catholic preparatory school, her mother worked multiple jobs. Now that Burns has had a successful career, she has been outspoken about growing up in poverty and has mentored and encouraged women and people of color to enter the tech industry. Burns wants others to know that being a black female is an advantage, because she used her differences to set herself apart from others. One of her pieces of advice is "Never waste a good crisis," because it was during some trying moments when she gained an incredible experience.
---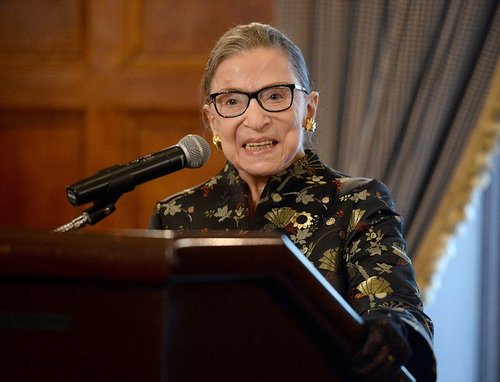 The late Ruth Bader Ginsburg was the second woman to be appointed as a Supreme Court Justice. Ginsburg received her bachelor's degree from Cornell University. After marrying her husband, Martin Ginsburg, she attended Harvard University in hopes of receiving a law degree. Unfortunately, her husband contracted cancer and after his recovery, their family relocated to New York, where Ginsburg graduated with a law degree from Columbia Law School. After teaching at two law schools and being appointed to the U.S. Court of Appeals, Ginsburg was appointed to the U.S. Supreme Court by President Bill Clinton. Since then, she used her degree to gain equal rights for various groups, including women and the LGBT community in the U.S.
Ginsburg was born in Brooklyn, New York in 1933, into a low-income family in which neither parent attended college. Her mother, Celia Bader, was a young woman who chose to work instead of pursuing higher education for the sake of her brother's education. Her sacrifice, as well as her teachings on the importance of quality education and independence, inspired Ginsburg in later years. Ginsburg once said, "Neither of my parents had the means to attend college, but both taught me to love learning, to care about people, and to work hard for whatever I wanted or believed in." She makes this evident through her personal accomplishments in education and her fights to support equal rights.
---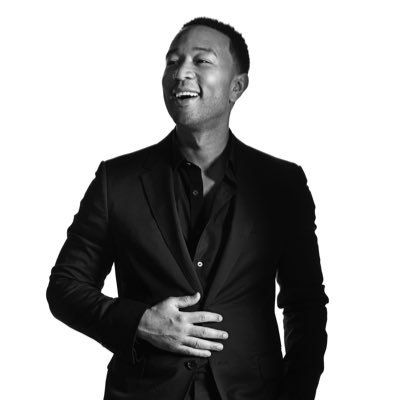 John Legend is a successful music artist and entrepreneur who has become the first African American man and the youngest person ever to win the EGOT Awards (Emmy, Grammy, Oscars, and Tony Award). After graduating from the University of Pennsylvania, Legend went on to work at Boston Consulting Group. He sang and played piano at various nightclubs in New York City to pursue his passion in music. Once his music career kicked off, Legend began playing a role in the music production for well-known figures such as Alicia Keys, the Black Eyed Peas, Janet Jackson, and Twista. Legend debuted his first album in 2004 called "Get Lifted," which went on to win three Grammy Awards.
Legend was born December 28, 1978, in Springfield, Ohio with the birth name John Roger Stephens. His mother was a seamstress, and his father worked in a factory. In a film about first-generation college students called Why Not Us?, he talks about not having all the skills to navigate college. Despite that, he was able to meet people who helped him along the way. With his success, he has given back his community by serving as Vice Chairman on the board of the Harlem Village Academies. The organization works to improve education in poor communities in New York City and runs a handful of charter schools in the area. He has also helped start the Show Me Campaign that partners with organizations such as Teach for America in order to create innovative solutions, providing youth better quality education and breaking down the school-to-prison pipeline. Through the Show Me Campaign, he also helped start the LRNG movement that connects underserved youth with career and learning opportunities.
---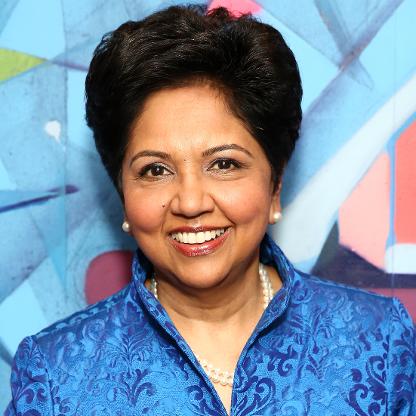 Indra K. Nooyi is a successful businesswoman and is the first female CEO of PepsiCo. Nooyi earned her undergraduate degree in physics, chemistry, and math at Madras Christian College and her M.B.A. at the Indian Institute of Management at Calcutta. After working at a British textile company and working as brand manager at Johnson & Johnson in Bombay, Nooyi moved to the United States to further her education. She continued her studies at Yale's Graduate School of Management, and then joined Asea Brown Boveri Inc. as head of strategy. At PepsiCo, Nooyi worked as chief dealmaker and successfully executed some of the most important deals in corporate history for the company. She worked her way up and, in 2001, she earned the title of President. This made her the highest ranking Indian woman in all of corporate America. She was later appointed as CEO in 2006 and recently stepped down after 12 years in this role.
Nooyi was born into a conservative, middle class family in India in 1955. She grew up breaking all of the norms at a time when India was still conservative in regards to the behavior of women. Her mother, who did not attend college, instilled in Nooyi that she could do anything she wanted. During her free time, she has been committed to giving back. Her big advice for college students is to go into STEM. She says, "… your scientific disciplines play a very important role, and grounds you very well as you move into positions of higher and higher authority, whatever the job is. It's very hard to learn science later on in life. One of the pleas I would have for most young people today is, stay with STEM as long as you can."
---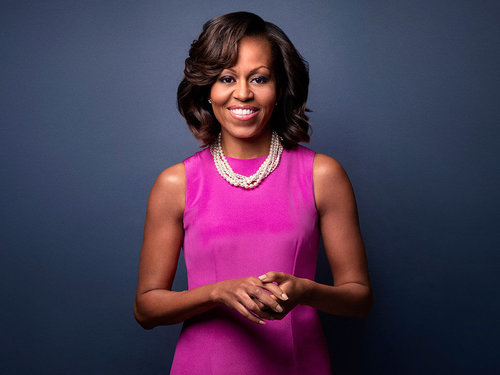 Michelle Obama made history by becoming the first First Lady of United States of African American descent. Michelle Obama, originally Michelle LaVaughn Robinson, attended Princeton University and graduated cum laude with a B.A. in Sociology. Following that, she graduated from Harvard Law School in 1988, and began working at a Chicago law firm, where she met her husband Barack Obama. In 1993, she worked as the Executive Director for Public Allies Chicago, which provides job training to young adults. Before becoming the First Lady in 2009 and continuing her devotion to education, Obama was named one of Harvard's most influential alumni in the 2007 edition of "The Harvard 100".
Obama was born in Chicago, Illinois in 1964. She grew up with her parents and older brother, Craig, with whom she shared a room in their bungalow home. Her father was a city-pump operator, while her mother was a secretary. During and after her time as First Lady, she has been open about her struggles as a first-generation college student to encourage low-income students that they too can become the first in their family to attend college. The former First Lady has supported the organization Better Make Room, and has spoken at their summit to provide first-generation college students some of her tips, among which includes a reminder to ask for help. Her most recent program, Global Girls Alliance, supports grassroots organizations catering to girls education by providing financial resources and connecting leaders.
---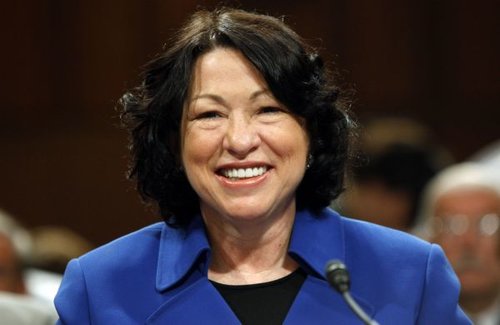 Sonia Sotomayor is the first Hispanic and third female Supreme Court Justice in the history of the United States. In 1976, Sotomayor graduated from Princeton University summa cum laude. From there, she graduated from Yale Law School and started to pursue her dream of becoming a judge. Sotomayor immediately began working as a trial lawyer under the district attorney in Manhattan. Later, she entered private practice and after climbing the ladder at her firm for four years, she made partner. After catching the eye of a couple of senators, she was nominated for U.S. District Court Judge by President George H.W. Bush and confirmed by the Senate in 1992. In 1997, she was nominated for U.S. Second Circuit Court of Appeals by President Bill Clinton and confirmed by the Senate that same year. In 2009, she was nominated for Supreme Court Justice by President Barack Obama and confirmed that same year.
In her popular autobiography My Beloved World she describes her upbringing and journey navigating her career. Sotomayor was born on June 25, 1954 to a Puerto Rican couple who moved to New York City for the sake of their family. Sotomayor says that her mother stressed the importance of going to college. Outside of her work, she occasionally speaks to college students about her struggles as a first-generation student and inspires them to continue working diligently and passionately. In describing the hardships she faced as a first-generation college student, she said, "If you don't come from a background that can explain the markers of life — the markers of success — then you don't really know how to aspire to success." Her advice is to have a "sense of proportionality to remember that no matter how hard things are, they're harder for other people. If you stick to it, you can find ways around them."
---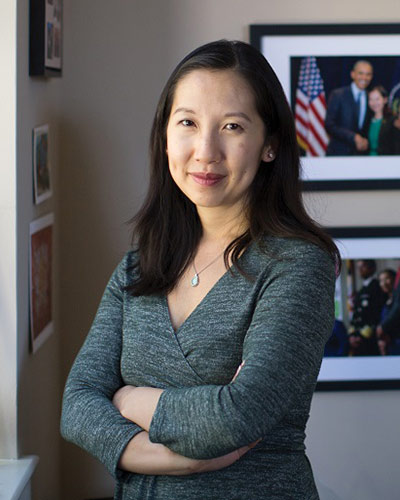 Dr. Leana Wen is an American physician who is the former president of Planned Parenthood, making it almost half a century since a doctor has held this role at the organization. At age 18, Dr. Wen graduated summa cum laude from Cal State University, Los Angeles and went on to get her medical degree from Washington University School of Medicine. She then became a Rhodes Scholar and attended the University of Oxford for her master's degree. Following that, she was a clinical fellow at Harvard Medical School. Dr. Wen has held multiple positions, such as the president of the American Medical Student Association and a volunteer at Planned Parenthood, and was named as one of the Top 25 Minority Executives in Healthcare. Aside from her current work in Planned Parenthood, she is also Baltimore's Commissioner of Health.
Dr. Wen was born in Shanghai China. At age seven, her family fled from China in order to escape the Tiananmen Massacre. They arrived in the United States with only $40. She grew up in Compton, California and later moved to Baltimore where she has worked to expand health care and reproductive rights.
---