Role Models
People We Admire
Although first-generation college students are the first in their family to attend college, they are not alone. There are many first-generation college graduates who have successfully overcome challenges and risen to leadership in their fields. They share their wisdom, give back to the community and serve as an inspiration to all. Here are some success first-generation stories to share as you craft your own.
The tag cloud filter below makes it easier to find a role model who is most relevant to you.
#author
---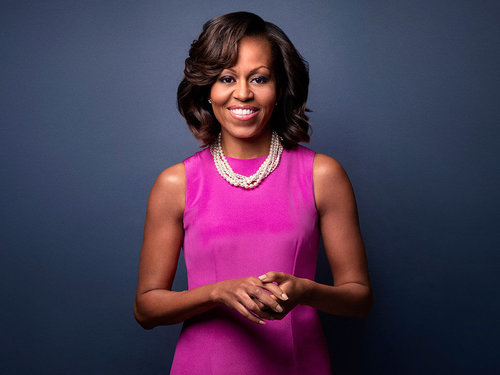 Michelle Obama made history by becoming the first First Lady of United States of African American descent. Michelle Obama, originally Michelle LaVaughn Robinson, attended Princeton University and graduated cum laude with a B.A. in Sociology. Following that, she graduated from Harvard Law School in 1988, and began working at a Chicago law firm, where she met her husband Barack Obama. In 1993, she worked as the Executive Director for Public Allies Chicago, which provides job training to young adults. Before becoming the First Lady in 2009 and continuing her devotion to education, Obama was named one of Harvard's most influential alumni in the 2007 edition of "The Harvard 100".
Obama was born in Chicago, Illinois in 1964. She grew up with her parents and older brother, Craig, with whom she shared a room in their bungalow home. Her father was a city-pump operator, while her mother was a secretary. During and after her time as First Lady, she has been open about her struggles as a first-generation college student to encourage low-income students that they too can become the first in their family to attend college. The former First Lady has supported the organization Better Make Room, and has spoken at their summit to provide first-generation college students some of her tips, among which includes a reminder to ask for help. Her most recent program, Global Girls Alliance, supports grassroots organizations catering to girls education by providing financial resources and connecting leaders.
---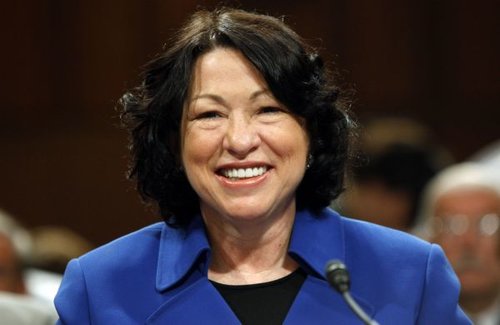 Sonia Sotomayor is the first Hispanic and third female Supreme Court Justice in the history of the United States. In 1976, Sotomayor graduated from Princeton University summa cum laude. From there, she graduated from Yale Law School and started to pursue her dream of becoming a judge. Sotomayor immediately began working as a trial lawyer under the district attorney in Manhattan. Later, she entered private practice and after climbing the ladder at her firm for four years, she made partner. After catching the eye of a couple of senators, she was nominated for U.S. District Court Judge by President George H.W. Bush and confirmed by the Senate in 1992. In 1997, she was nominated for U.S. Second Circuit Court of Appeals by President Bill Clinton and confirmed by the Senate that same year. In 2009, she was nominated for Supreme Court Justice by President Barack Obama and confirmed that same year.
In her popular autobiography My Beloved World she describes her upbringing and journey navigating her career. Sotomayor was born on June 25, 1954 to a Puerto Rican couple who moved to New York City for the sake of their family. Sotomayor says that her mother stressed the importance of going to college. Outside of her work, she occasionally speaks to college students about her struggles as a first-generation student and inspires them to continue working diligently and passionately. In describing the hardships she faced as a first-generation college student, she said, "If you don't come from a background that can explain the markers of life — the markers of success — then you don't really know how to aspire to success." Her advice is to have a "sense of proportionality to remember that no matter how hard things are, they're harder for other people. If you stick to it, you can find ways around them."
---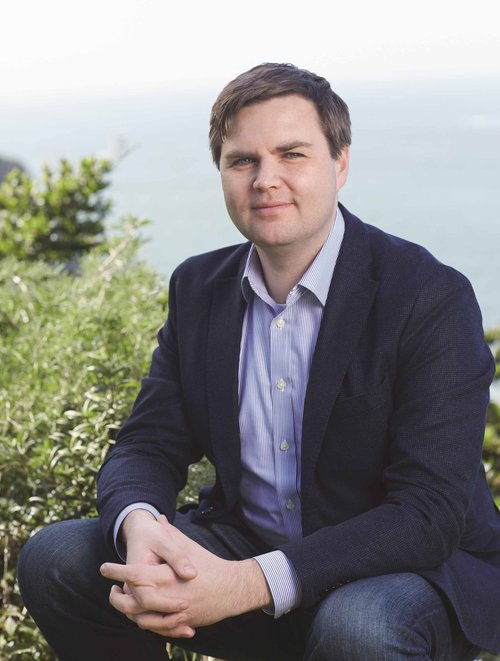 James David Vance is a successful investor and is has been named as a "#1 New York Times Best-Selling Author" for his memoir, Hillbilly Elegy: A Memoir of a Family and Culture in Crisis. After graduating high school, he enlisted in the army, where he served in the Marines for four years. After his military service, Vance attended Ohio State University and afterwards, attended Yale Law School. At Yale, Vance provided free legal counsel to U.S. veterans until he graduated and received his law degree in 2013. Vance worked at a corporate firm, but later moved to San Francisco in order to integrate into the technology industry that was starting to take off. Vance ended up investing in biotechnology and other technologies that have strong futures. While in San Francisco, Vance began writing a memoir about the struggle of growing up in a low-income family.
Vance was born on August 2, 1984 in Middletown, Ohio. His mother had a drug addiction and his father left his family, so he was raised by his grandparents in Middletown until 2003, when he finished high school. Despite the hardships, his grandmother encouraged him that he could pursue anything. In speaking out about the lack of support that exists for children in disadvantaged backgrounds, he reminds people: "It's important for people with the means to play a role in the lives of children who need a leg up." Since the success of his book, he has returned home to Ohio and founded an Ohio nonprofit. The nonprofit focuses on bringing about awareness of opioid abuse problems in Ohio, and works to raise employment rates in the state as well as bring about educational opportunities to the youth in Ohio.
---