Role Models
People We Admire
Although first-generation college students are the first in their family to attend college, they are not alone. There are many first-generation college graduates who have successfully overcome challenges and risen to leadership in their fields. They share their wisdom, give back to the community and serve as an inspiration to all. Here are some success first-generation stories to share as you craft your own.
The tag cloud filter below makes it easier to find a role model who is most relevant to you.
#businesswoman
---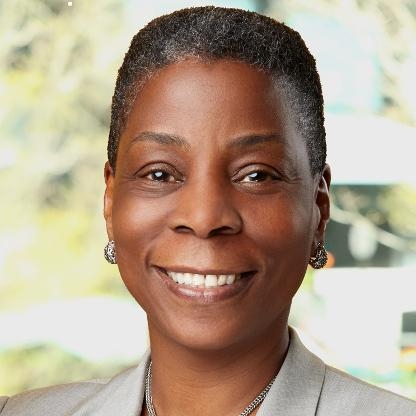 Ursula Burns is the former CEO of Xerox, making her the first black female CEO of a Fortune 500 company. After high school, she attended the Polytechnic Institute of New York University and earned a Bachelor's in Mechanical Engineering. After completing her Master's in Mechanical Engineering from Columbia University, Burns joined Xerox and eventually became its CEO in 2009. Some of her many accomplishments include being named one of the most influential women in 2015 by Forbes, being appointed as a member of the Board of Trustees of the Ford Foundation, and serving as the Vice President of the President's Export Council in 2010.
Burns and her three siblings were raised by their mother in a Manhattan low-income housing project. In order to have Burns attend a Catholic preparatory school, her mother worked multiple jobs. Now that Burns has had a successful career, she has been outspoken about growing up in poverty and has mentored and encouraged women and people of color to enter the tech industry. Burns wants others to know that being a black female is an advantage, because she used her differences to set herself apart from others. One of her pieces of advice is "Never waste a good crisis," because it was during some trying moments when she gained an incredible experience.
---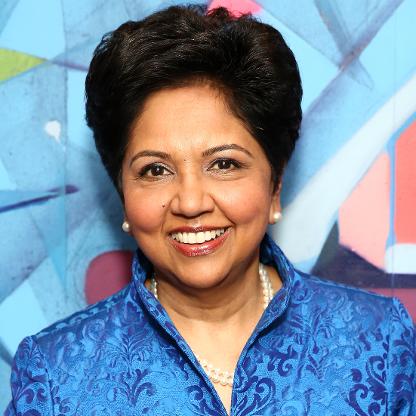 Indra K. Nooyi is a successful businesswoman and is the first female CEO of PepsiCo. Nooyi earned her undergraduate degree in physics, chemistry, and math at Madras Christian College and her M.B.A. at the Indian Institute of Management at Calcutta. After working at a British textile company and working as brand manager at Johnson & Johnson in Bombay, Nooyi moved to the United States to further her education. She continued her studies at Yale's Graduate School of Management, and then joined Asea Brown Boveri Inc. as head of strategy. At PepsiCo, Nooyi worked as chief dealmaker and successfully executed some of the most important deals in corporate history for the company. She worked her way up and, in 2001, she earned the title of President. This made her the highest ranking Indian woman in all of corporate America. She was later appointed as CEO in 2006 and recently stepped down after 12 years in this role.
Nooyi was born into a conservative, middle class family in India in 1955. She grew up breaking all of the norms at a time when India was still conservative in regards to the behavior of women. Her mother, who did not attend college, instilled in Nooyi that she could do anything she wanted. During her free time, she has been committed to giving back. Her big advice for college students is to go into STEM. She says, "… your scientific disciplines play a very important role, and grounds you very well as you move into positions of higher and higher authority, whatever the job is. It's very hard to learn science later on in life. One of the pleas I would have for most young people today is, stay with STEM as long as you can."
---