Role Models
People We Admire
Although first-generation college students are the first in their family to attend college, they are not alone. There are many first-generation college graduates who have successfully overcome challenges and risen to leadership in their fields. They share their wisdom, give back to the community and serve as an inspiration to all. Here are some success first-generation stories to share as you craft your own.
The tag cloud filter below makes it easier to find a role model who is most relevant to you.
#supremecourtjustice
---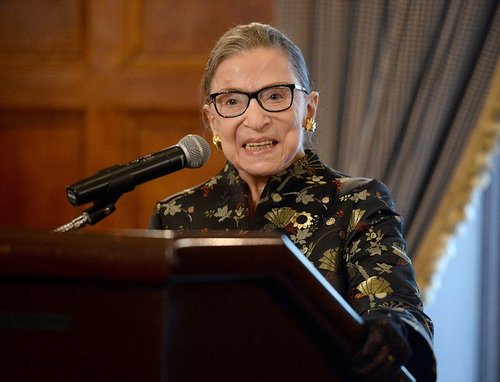 Ruth Bader Ginsburg is the second woman to be appointed as a Supreme Court Justice. Ginsburg received her bachelor's degree from Cornell University. After marrying her husband, Martin Ginsburg, she attended Harvard University in hopes of receiving a law degree. Unfortunately, her husband contracted cancer and after his recovery, their family relocated to New York, where Ginsburg graduated with a law degree from Columbia Law School. After teaching at two law schools and being appointed to the U.S. Court of Appeals, Ginsburg was appointed to the U.S. Supreme Court by President Bill Clinton. Since then, she has used her degree to gain equal rights for various groups, including women and the LGBT community in the U.S.
Ginsburg was born in Brooklyn, New York in 1933, into a low-income family in which neither parent attended college. Her mother, Celia Bader, was a young woman who chose to work instead of pursuing higher education for the sake of her brother's education. Her sacrifice, as well as her teachings on the importance of quality education and independence, inspired Ginsburg in later years. Ginsburg once said, "Neither of my parents had the means to attend college, but both taught me to love learning, to care about people, and to work hard for whatever I wanted or believed in." She makes this evident through her personal accomplishments in education and her fights to support equal rights.
---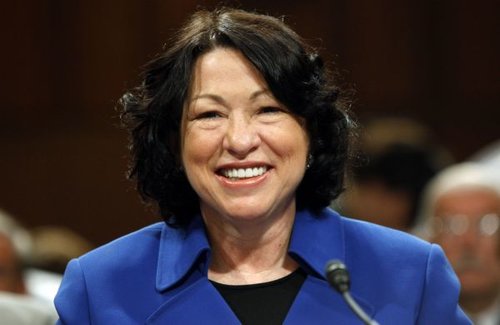 Sonia Sotomayor is the first Hispanic and third female Supreme Court Justice in the history of the United States. In 1976, Sotomayor graduated from Princeton University summa cum laude. From there, she graduated from Yale Law School and started to pursue her dream of becoming a judge. Sotomayor immediately began working as a trial lawyer under the district attorney in Manhattan. Later, she entered private practice and after climbing the ladder at her firm for four years, she made partner. After catching the eye of a couple of senators, she was nominated for U.S. District Court Judge by President George H.W. Bush and confirmed by the Senate in 1992. In 1997, she was nominated for U.S. Second Circuit Court of Appeals by President Bill Clinton and confirmed by the Senate that same year. In 2009, she was nominated for Supreme Court Justice by President Barack Obama and confirmed that same year.
In her popular autobiography My Beloved World she describes her upbringing and journey navigating her career. Sotomayor was born on June 25, 1954 to a Puerto Rican couple who moved to New York City for the sake of their family. Sotomayor says that her mother stressed the importance of going to college. Outside of her work, she occasionally speaks to college students about her struggles as a first-generation student and inspires them to continue working diligently and passionately. In describing the hardships she faced as a first-generation college student, she said, "If you don't come from a background that can explain the markers of life — the markers of success — then you don't really know how to aspire to success." Her advice is to have a "sense of proportionality to remember that no matter how hard things are, they're harder for other people. If you stick to it, you can find ways around them."
---